MARP 2019 Seminar ("ADDICTION & RELATED TOPICS")
The Mississippi Association of Recovering Pharmacists held its annual seminar in Columbus, MS at Trotter Convention Center the weekend of October 26 and 27, 2019.

Saturday, October 26th, 2019
Keenan Wald spoke about current drugs of abuse. We learned about which current drugs of abuse are actually legal and which ones are illegal. Also, Keenan discussed the side effects of these drugs and talked about the challenges in reducing/ceasing use. Keenan is the director of the Pines and Cady Hills Treatment Center in Columbus, MS and is a Licensed Professional Counselor.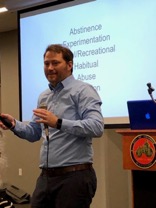 Saturday after lunch Dr. Anthony Cloy, MD and Dr. Ann Kemp, MD addressed Mississippi prescribing regulations updates and also gave us some "clinical pearls." They discussed the 2016 CDC Opioid Guidelines as well as the new MSBML Prescribing regulations that went into effect October 29, 2018.


They also talked about reporting drug diversion incidents or suspected diversion. The duo informed the group about resources for substance use disorder.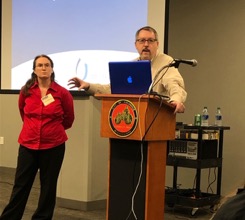 Sunday, October 27th, 2019
On Sunday Kimberly Rush, LPC from Alabama spoke to the group about developing and maintaining healthy relationships in recovery. She also addressed the issue of "Severing the Relationship to Obtain Successful Sobriety." Afterwards the group was able to identify the characteristics of the relationship between the drug of choice and the addict.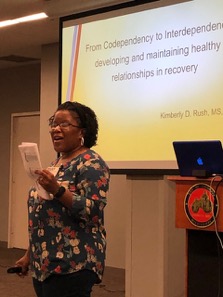 We had a fantastic turnout of 155 participants at the seminar and we are thankful for our gifted speakers and attentive participants.